The 701 is a coworking space by Evolve Grand Forks designed for freelancers, remote employees, and independent professionals to work together and share resources and ideas. Located in the heart of downtown Grand Forks, The 701 provides a unique environment that promotes creativity and provides a sense of community for entrepreneurs and creatives in Grand Forks and the surrounding area.
The Grand Forks Entrepreneurial Ecosystem Map
The Grand Forks Entrepreneurial Ecosystem Map illustrates and celebrates resources and services available to entrepreneurs in the Grand Forks region. The map is a collaborative effort between stakeholders that support entrepreneurs. The mission of the map is championing entrepreneurs, advocating Grand Forks, and strengthening networks.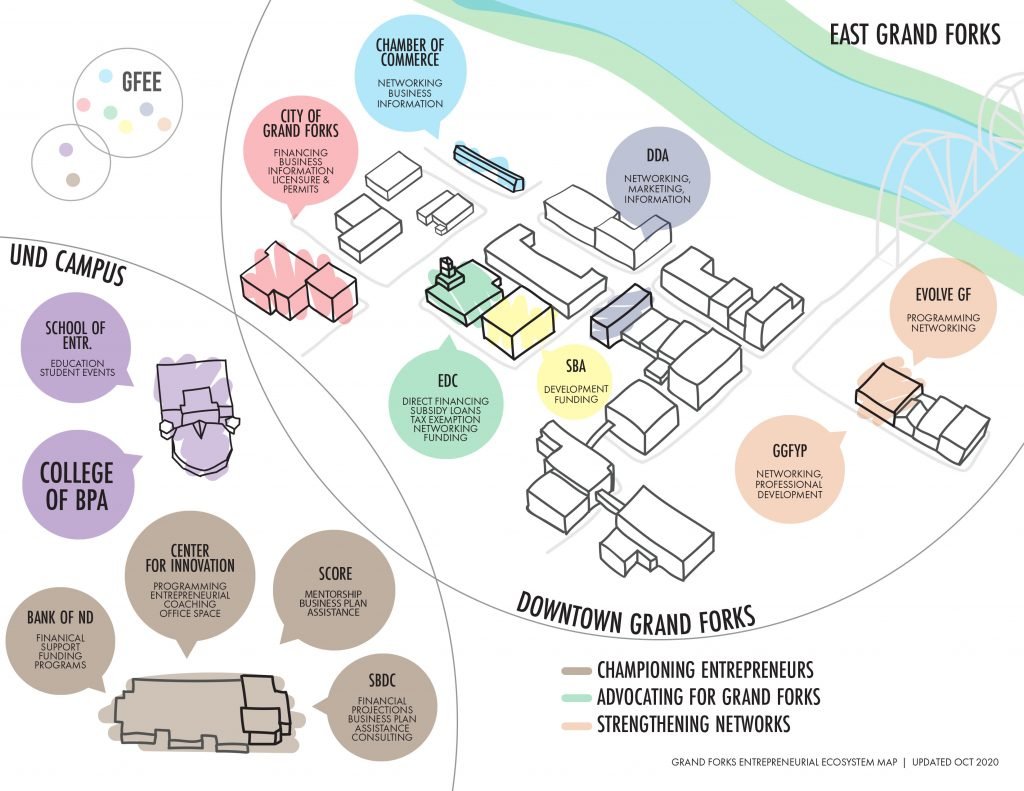 Developed by the Kauffman Foundation, 1 Million Cups is based on the notion that entrepreneurs discover solutions and network over a million cups of coffee. 1 Million Cups Grand Forks welcomes people and ideas to interact in our entrepreneurial ecosystem by connecting them with one another, inspiring them to take action on their dreams, celebrating our successes and our failures, and educating through the stories shared on our 1MC stage. 
Dakno Gaming legitimizes esports by creating approachable spaces IRL (in real life), empowering new-comers and gamers of many skill levels, and annually hosting a high-quality event. We connect individuals and organizations within the esports ecosystem to one another, local/regional opportunities, and new technologies by creating innovative & intentional environments.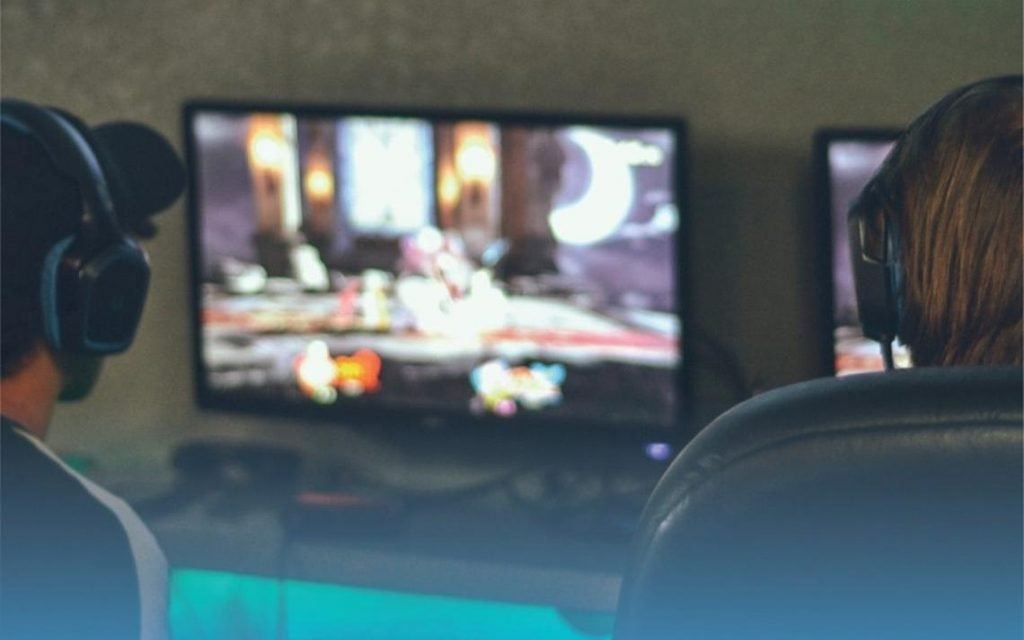 THE MAIN STREET CHALLENGE
The Main Street GF Challenge exists within the frame work of Governor Burgum's statewide initiative called the Main Street Initiative. This unique partnership of stakeholders asked students to propose projects with a civic focus. The winners were then awarded over $50,000 in prize money to implement their ideas!